Visit of Director General of Georgian Railway in Brussels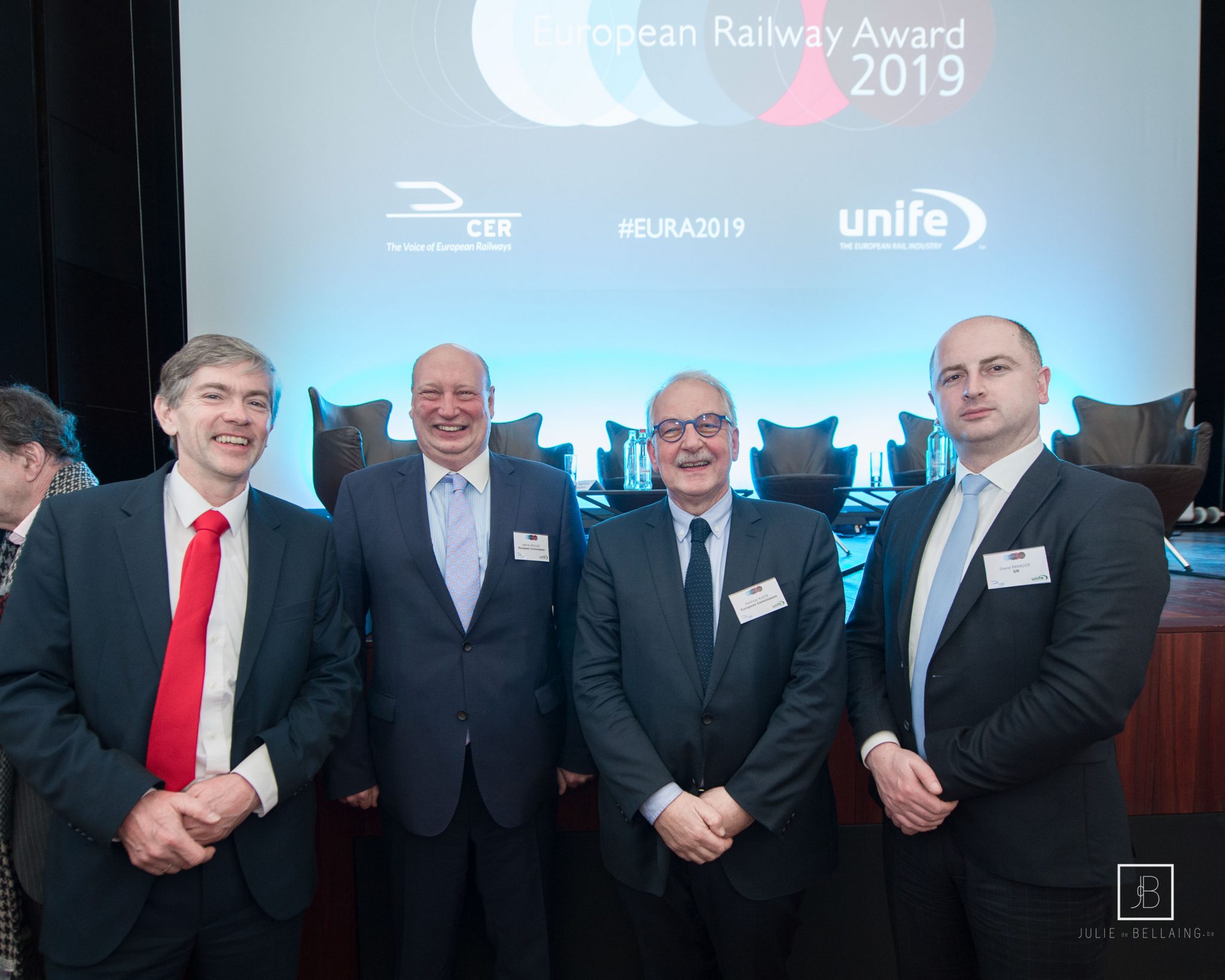 Director General of Georgian Railway David Peradze and Head of Corporate Management Department Nino Jorbenadze participated in the European Railway Award ceremony held in Brussels and in the 63rd General Assembly of the European Railway Union.
The Assembly discussed the railway sector issues, which will support the rail transport development at the EU policy level and the development of transport corridors. They talked with partner countries, including Georgia, on further cooperation and future relationships.
Meetings were held with Head of European Mobility and Transport (DG Move) Henrik Hololei, Executive Director of European Railway Community (CER), Libor Lochman, and Deutsche Bahn (DB) Director General Richard Lutz. At the meetings, the parties shared the future cooperation principles and visions.