The railway delegation discussed the 2023 plans of the "Middle Corridor" at an extended meeting in Almaty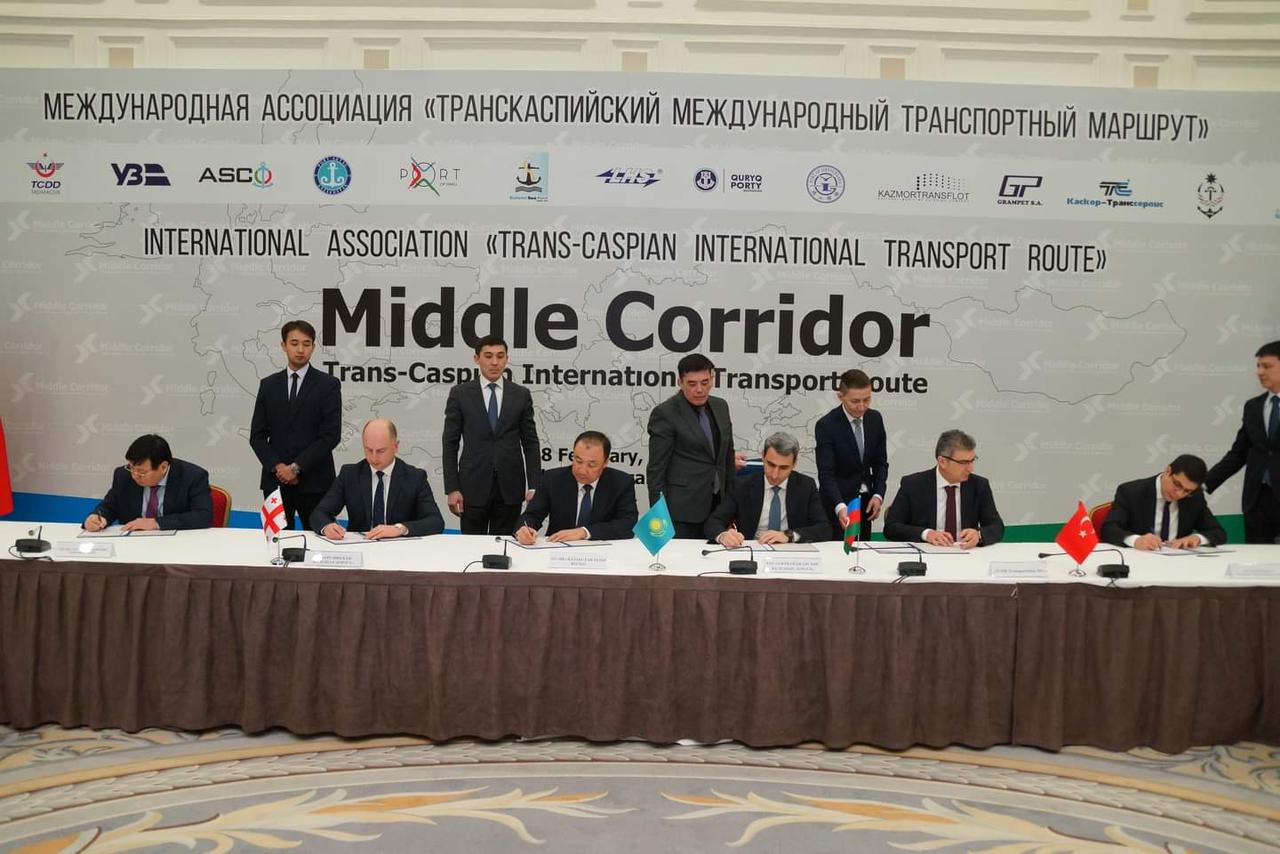 The delegation of the Georgian Railway, under the leadership of the Director General, took part in another meeting of the General Assembly of the Trans-Caspian International Transport Route (Middle Corridor) in Almaty, Kazakhstan.
The members of the Trans-Caspian International Transit Route Association summarized the results of 2022 and talked about the challenges identified during shipments in the previous year. The parties agreed that in 2023, more attention will be paid to improving the coordination of the participating parties and fully digitizing the corridor in order to transport the increased volumes of cargoes. Within the framework of the meeting, the 2023 action plan was approved, as well as the shipping terms and tariffs on the China-Europe (Black Sea ports) and China-Turkey routes. The parties expressed readiness to join the association BMF Port Burgas (Bulgaria) – Rail Cargo Group (Austria) – АО «LTG Cargo» (Lithuania).