Statement of the "Georgian Railway"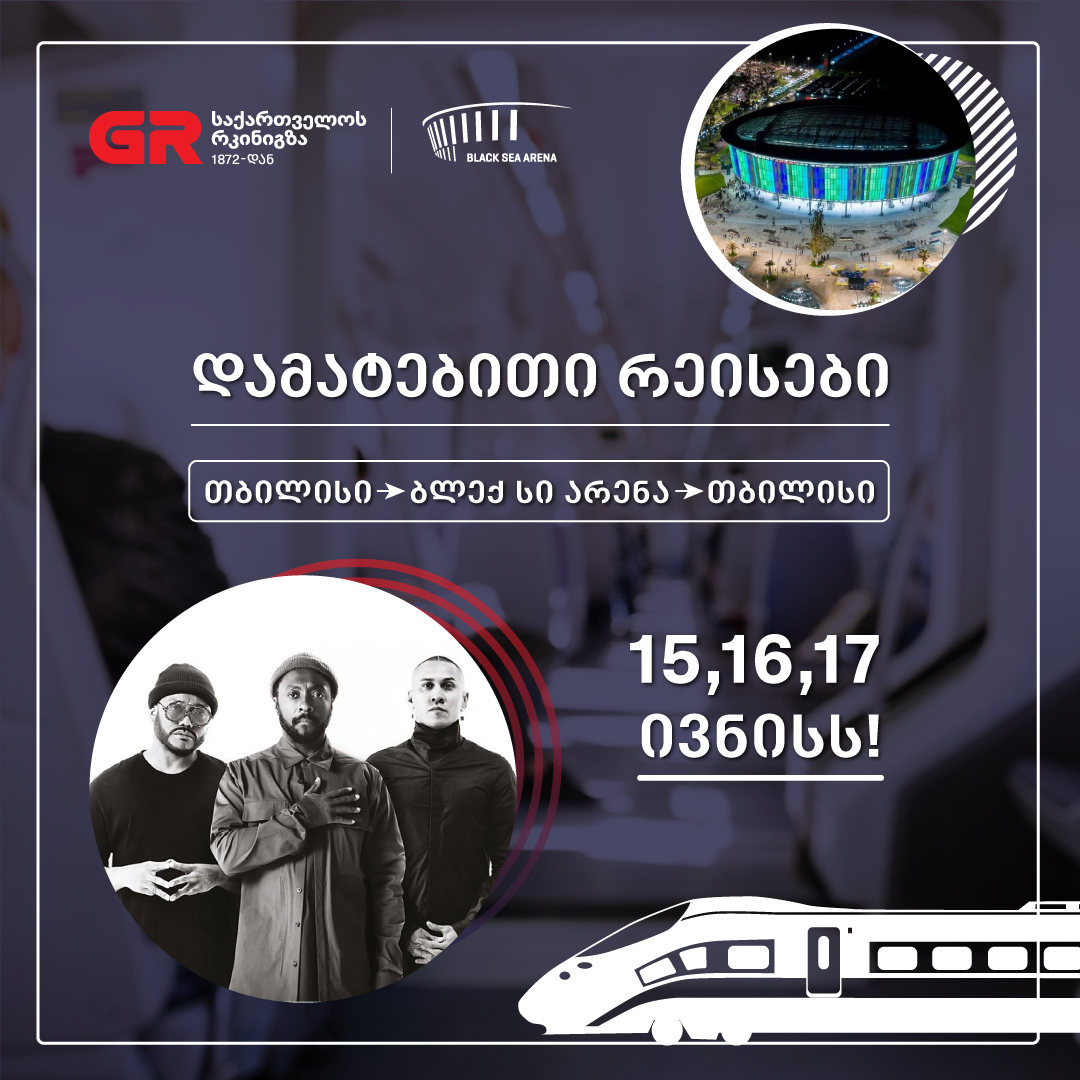 "Georgian Railway" on June 15, 16 and 17, appoints additional trains  Tbilisi – Batumi and  -Batumi -Tbilisi.
Because of the large quantity of people wishing to attend the American group "Black Eyed Peas", tickets were completely sold. By the decision of the"Georgian Railway" and "Black Sea Arena" passenger trains have been added, the tickets have also been sold in a short time. The "Georgian Railway" took into consideration the current situation and to meet the increased passenger traffic appointed special trains from Tbilisi. The trains will  stop at the Black Sea Arena platform as well.
The trains will run on the following schedule:
15;16;17/06/2019    Tbilisi-Black Sea Arena– Batumi- Black Sea Arena–  თბილისი   #852/851
Departure Tbilisi
Arrival-Black Sea Arena
 Arrival-Batumi
Departureა-Batumi
Arrival-Black Sea Arena
Arrival-Tbilisi Tbilisi
08:50
13:20
14 :15
18:25
19:20
23:59
Tickets can be purchased through Georgian Railway Tickets and Biletebi.ge Mobile Application. With the help of the mobile app you can choose the desired places on the train.
Tickets are also sold on web pages (Railway.ge; tkt.ge; Biletebi.ge; matarebeli.ge); Pay boxes and and ticket boxes.
Georgian Railway wishes you a happy and comfortable trip!