On May 16-17, representatives of JSC Georgian railway attended the conference on Supply Chain Management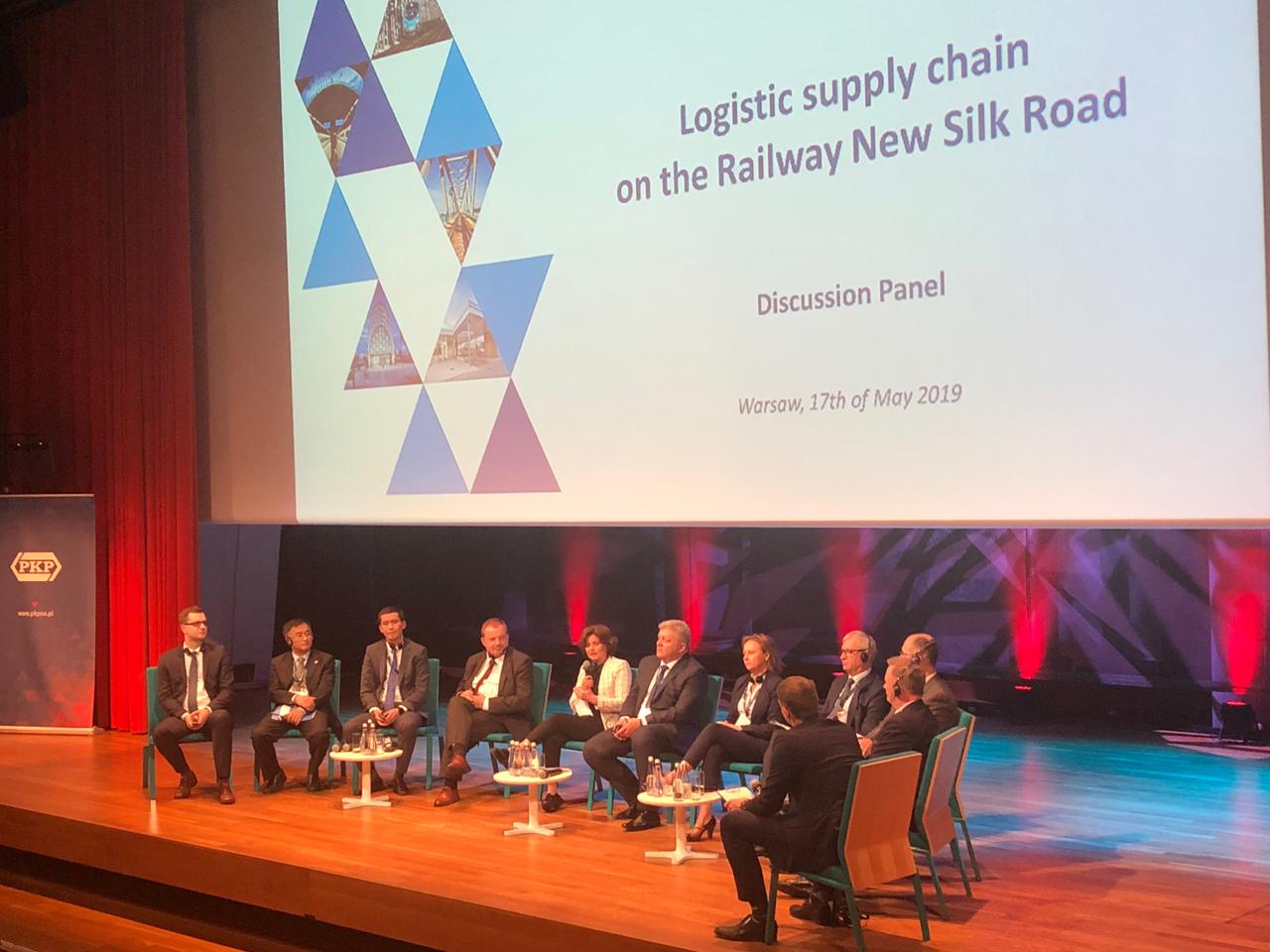 On May 16-17, the Conference on Supply Chain Management was held in Warsaw, Poland. The Georgian Railway was kindly invited by the PKP Group, Poland to attend the event.
In the framework of the Conference, several discussion panels were held and among those, a very important panel "Logistics supply chain on the railway New Silk Road" was organized by PKP Group and moderated by Wojciech Grzesiok- representative of the Board, PKP LHS Sp.
Participants of the panel discussed challenges and potential development of the "Belt and Road" multimodal corridors.
Ketevan Khundadze, Head of Business Development and International Relations of the Georgian Railway, during her speech underlined the strategic importance of the Middle Corridor for Georgia and strengthened the necessity of a direct feeder connection on the Black Sea. The direct sea connection will increase a cargo flow and encourage the development of the Middle Corridor.
All participants of the panel mentioned the importance of cooperation in balancing westbound and eastbound cargo flow.
Among others, the panel was attended by Zhong Cheng – Deputy General Manager of China Railway Container Transportation; Uwe Leuschner – CEO of DB Cargo Eurasia; Manarbek Ermekovich Tulegenov – Deputy General Director of KTZ Express and  Wiaczesław Jeremin- Operational Director of Ukrainian Railway.