Lithuania Railway delegation visited the Georgian Railway on a working visit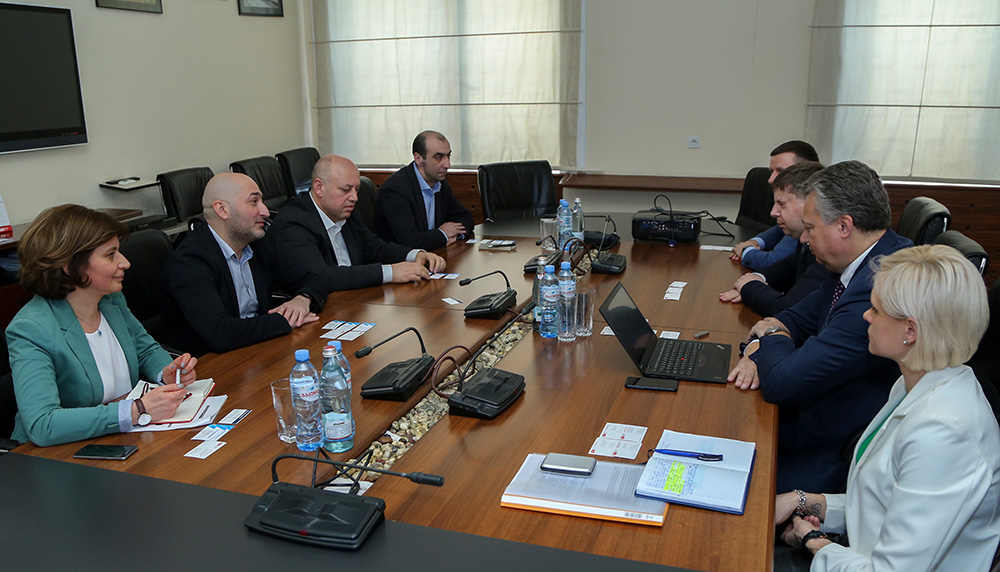 On March 6, the delegation of the Lithuanian Railways headed by Mr. Egidijus Lazauskas, Deputy Director General visited the  head office of JSC Georgian Railway. The meeting was hosted by Mr. David Peradze, General Director and Mr. Guram Guramishvili, Cargo Director of the Georgian Railway.
Georgia and Republic of Lithuania have close cooperation in various fields, approximately 20 international agreements have been signed between the countries, what creates a legal base for a fruitful cooperation in economic, transport, culture, education and other spheres.
During the visit, parties discussed bilateral cooperation between railways, underlying the importance of sharing the best practice as well as the development in connectivity between Europe and China, also the potential of the international multimodal corridors and the ways for the better connection and attraction of cargos.
As the summarization of the discussions and expression of strong mutual will about strengthening cooperation, the respective Agreement was signed between the Parties.