Increasing cargo flow and strengthening the Middle Corridor -- Georgia, Kazakhstan and Azerbaijan have founded a new joint company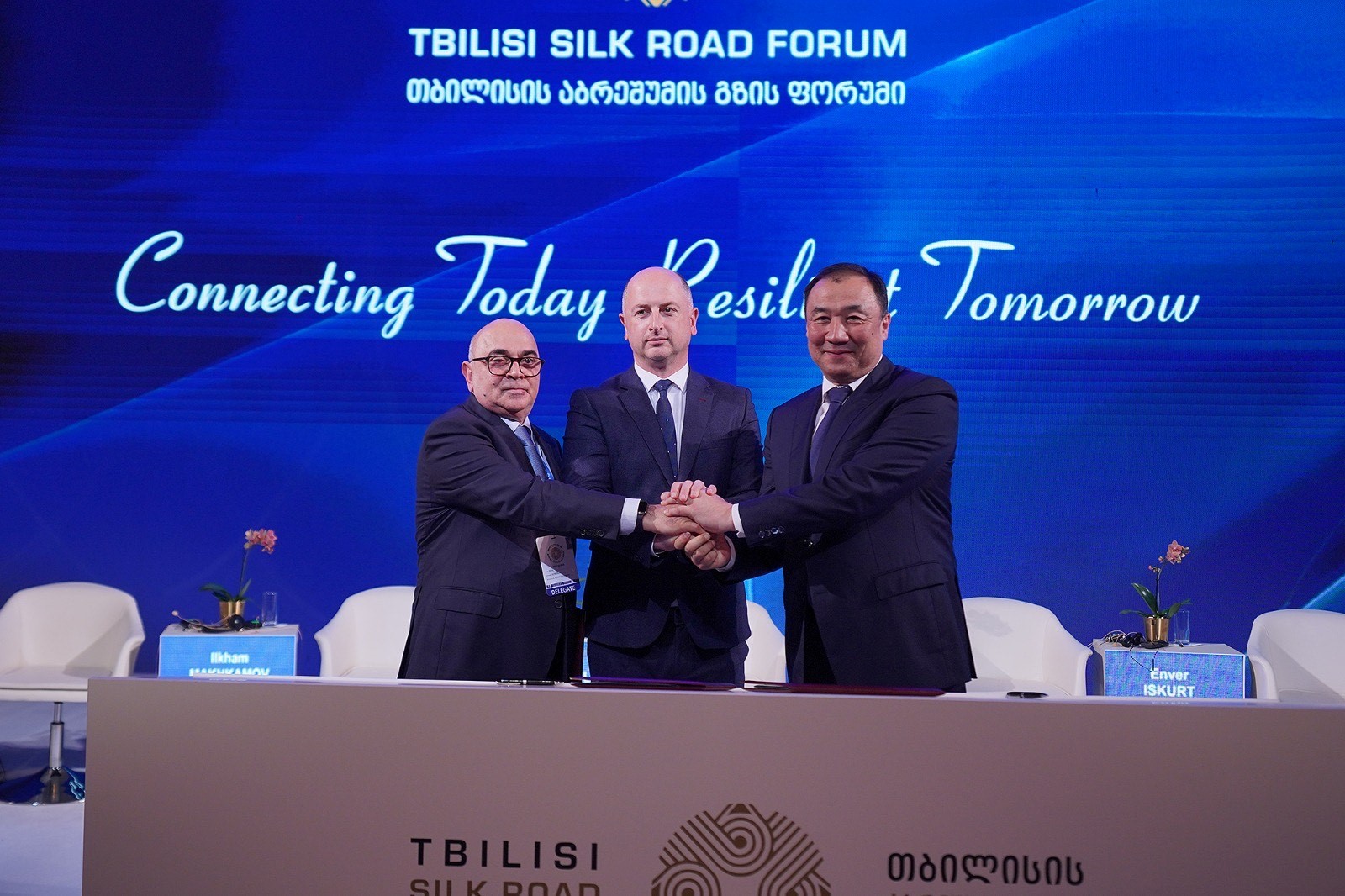 Within the framework of the Tbilisi Silk Road Forum, in order to strengthen the transit corridor of Georgia, in particular to stimulate shipments between China, Europe and Turkey, Georgia, Kazakhstan and Azerbaijan signed creation of a joint venture Middle Corridor Multimodal.
The heads of the railways of the mentioned countries concluded the founding agreement and signed the charter of the new company, which defines the issues of mutual cooperation of the founders, the common approaches and principles of the creation and functioning of the enterprise.
The goal of the joint company is to promote the growth of container shipments in the Middle Corridor.
The railways of the partner countries plan to attract new block trains with active work and events and offer services to the cargo owners "on the principle of one window".
Fast and transparent service on the entire route -is the main task of the Middle Corridor Multimodal. We 'd like to remind you, that the joint work between the railways of Georgia, Kazakhstan, Azerbaijan and the ports of the Caspian Sea has been going on since 2013.