Georgian Railway has become a winner of the BARTA award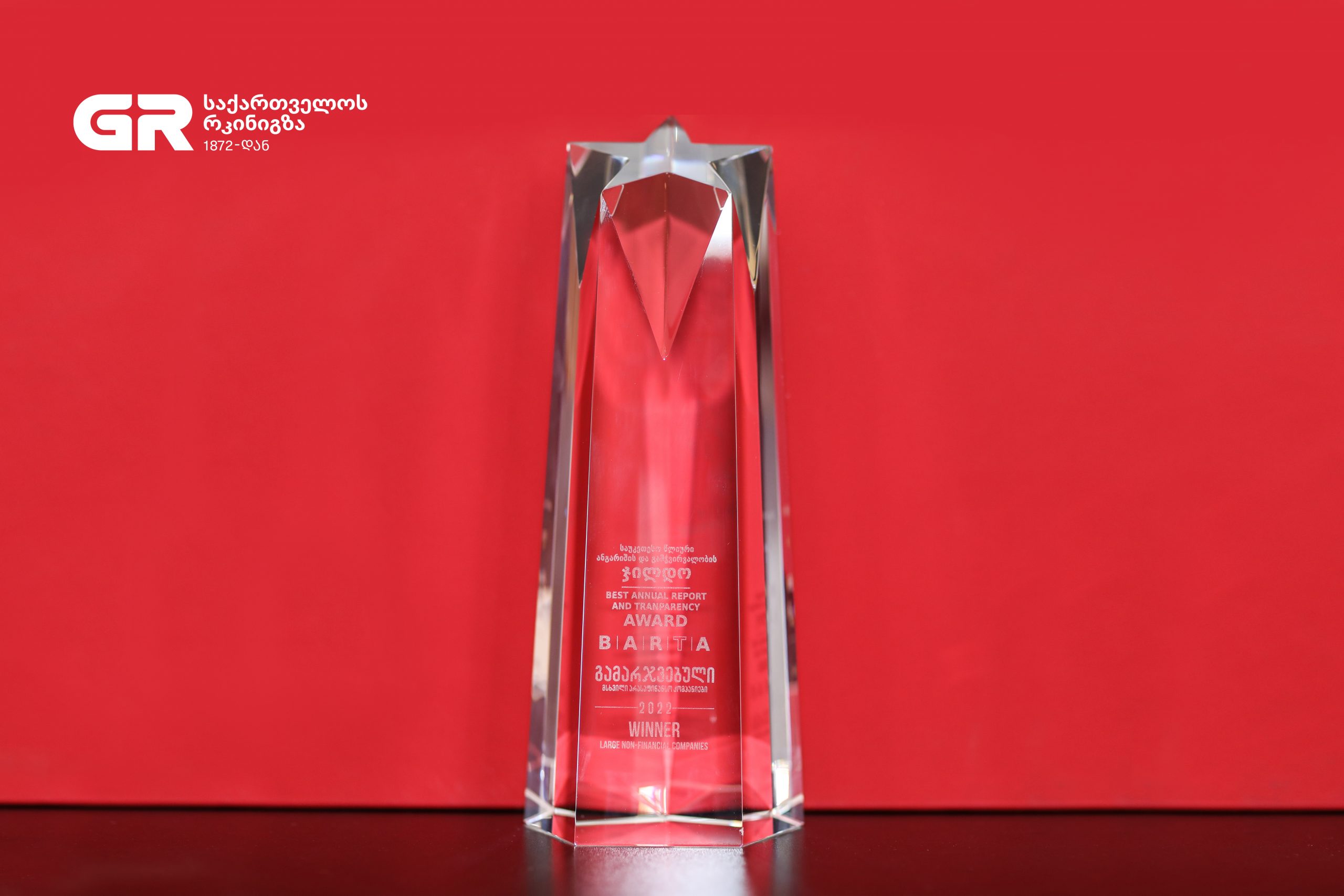 Georgian Railway became the winner of the 2022 Best Annual Report and Transparency Award (BARTA) in the nomination – a large non-financial company.
BARTA was created in 2019 as part of a joint project between the European Union and the World Bank on financial inclusion and accountability.
In 2022, more than 200 companies took part in this competition. The winners were chosen by an international jury, which included Georgian and foreign experts.