For the purpose of prevention, the Georgian Railway implements disinfection works permanently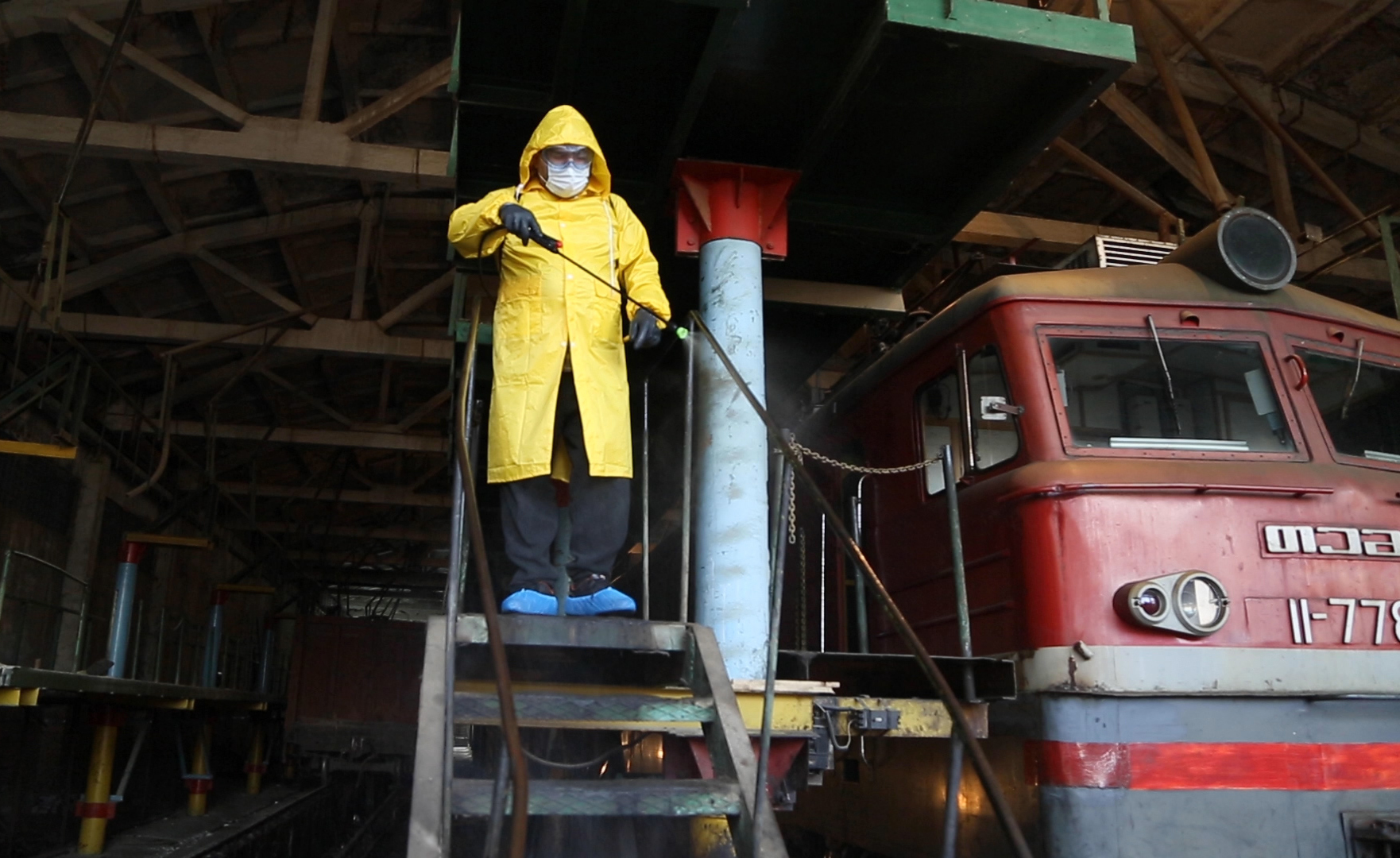 The Georgian Railway continues processing rolling stocks, stations, service centers and depots with special disinfection solutions to prevent the coronavirus spread. Head of the Georgian Railway Medical Service Nika Katcharava got acquainted with the disinfection process at site. According to Nika Katcharava, the Georgian Railway has taken into account the order of the Minister of Health, the recommendations of the Interagency Coordination Council and the National Center for Disease Control and is implementing the planned preventive measures in line with those recommendations.
"Due to the high social responsibility of the Georgian Railway, in all rolling stocks, as well as in buildings, depots and service centers disinfection works are implemented. For disinfection we use chemicals containing solutions specified in the order of the Minister of Health. The disinfection is in permanent mode and will continue until we have the indication. " –   Nika Katcharava explains.
For the prevention of disease the Georgian Railway performs the pre-check of the engine drivers with the appropriate equipment. The equipment has already been purchased and will be fully contactless at all checkpoints from April this year, and for virus prevention engine drivers will be tested by single, individual alkotesteri by the end of March, with relevant supplies already been purchased by the company.