Employees of the Georgian Railway participated in the labor safety accreditation program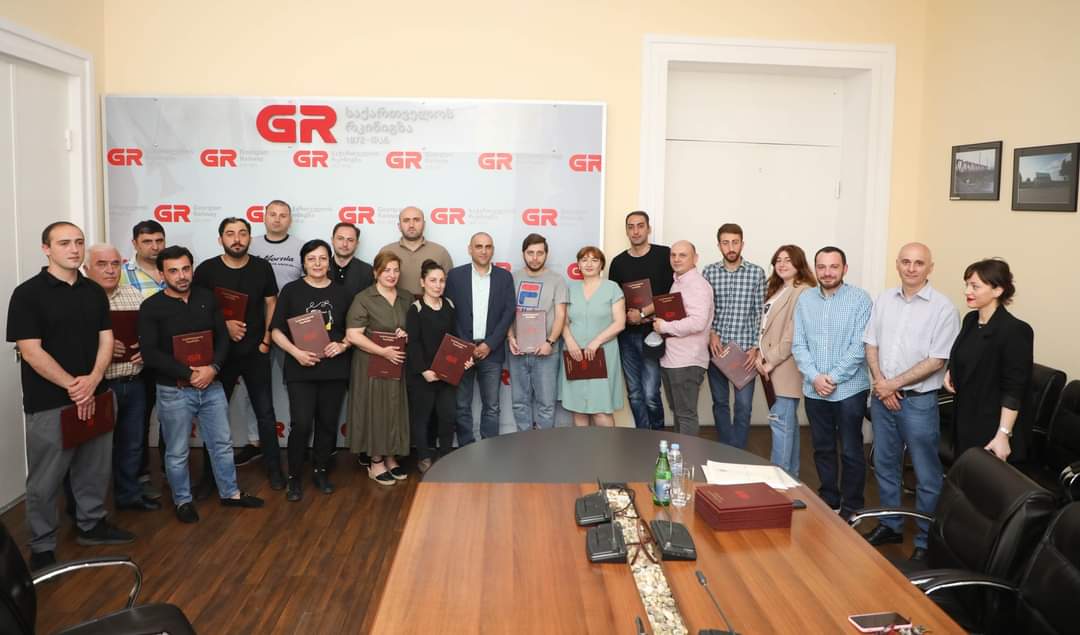 42 employees of the Georgian Railway, in order to increase their professional qualification in labor safety, to comply with the Organic Law of Georgia "On Labor Safety" and international standards, passed the accredited program of labor safety specialist.
After completing the course, they were awarded certificates: Georgian accreditation and IOSH Managing Safely (international certification). Railway employees also received first aid certificates as well.
It should be noted that labor safety is an important issue for the Georgian Railway. The company's goal is to prevent labor safety issues, existing and expected threats, accidents and occupational diseases at the workplace.
The employees were given certificates by the head of the infrastructure branch of the Georgian Railway, the head of the human resources management service and labor safety managers.