A trilateral Agreement was signed On the appointment of the Partnership Container Ship and regular traffic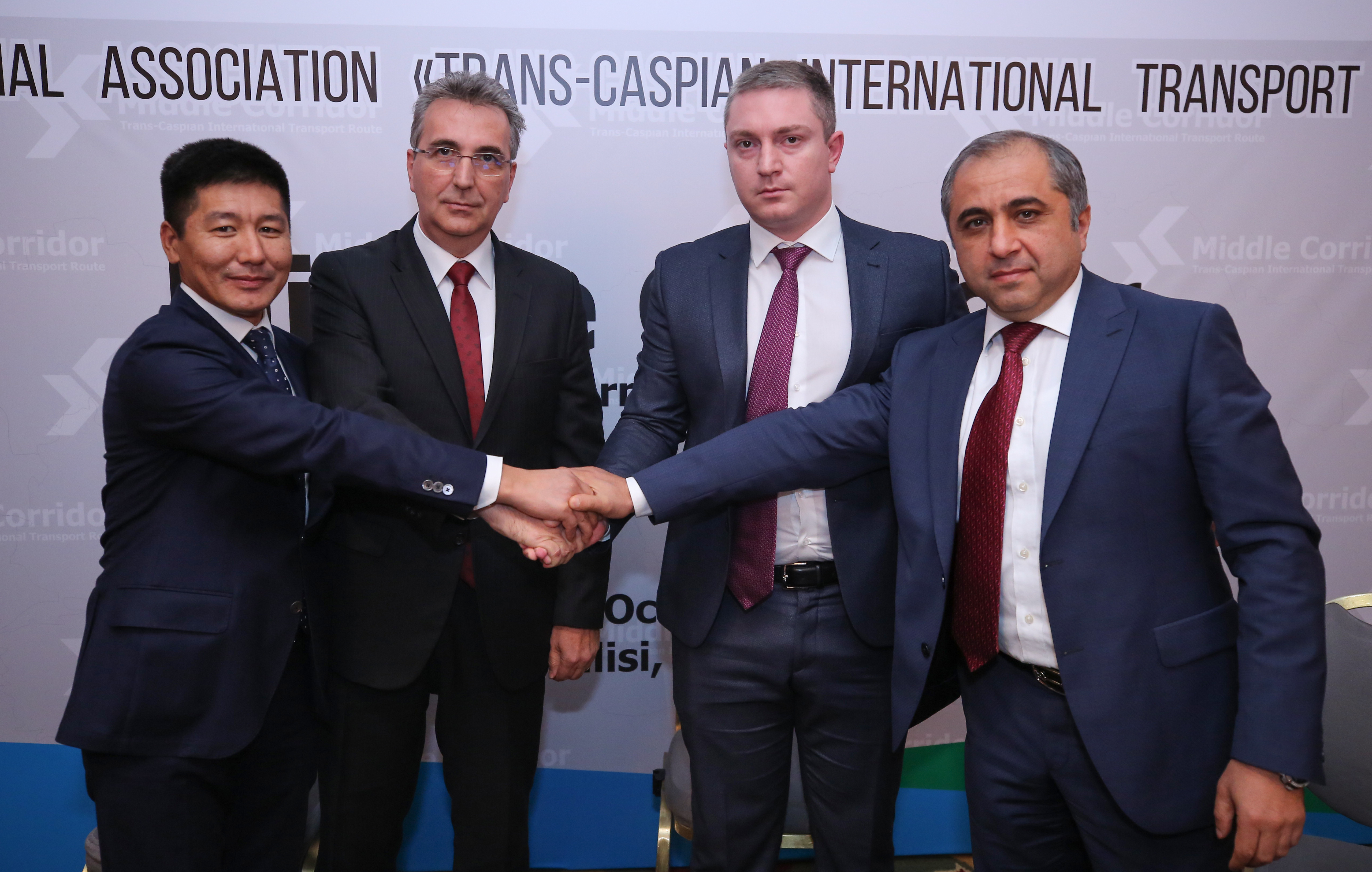 On the initiative of the Georgian Railway, on the Black Sea, from Port Constantsa (Romania) to the Port of Batumi an Agreement on the appointment of the Partnership Container Ship and regular traffic was signed
A trilateral agreement was signed between JSC "Georgian Railway's" subsidiary "GR Logistics and Terminals", "Azerbaijan Caspian Shipping company" and Romanian company "GRAMPET".
The goal of the Memorandum of Understanding between" GR Logistics and Terminals" and "Grampet" is container feeder traffic on the Black Sea. According to the memorandum, the new regular container ship will connect the Batumi port with the port of Constantsa (Romania) Inthe shortest possible time.  The simplified shipping procedure will increase freight volume in the corridor. Direct access to the EU market through Georgia is an advantage of this route. The transit time from China to the European market will be reduced to 15 days. Efficient and qualified service in freight shipping and logistics plays a major role in the growth of the global economy. By signing this Memorandum, the Georgian Railway's Subsidiary "GR Logistics and Terminals" will contribute to enhancing the competitiveness of the Georgian Rail Corridor.
It is worth to note, that the company "Grampet" is one of the leading companies in the field of rail freight in Europe. The "GRAMPET" Group transports almost 22 million tons of cargo annually.