The event for the completion of The Twinning project in the field of railway transport was held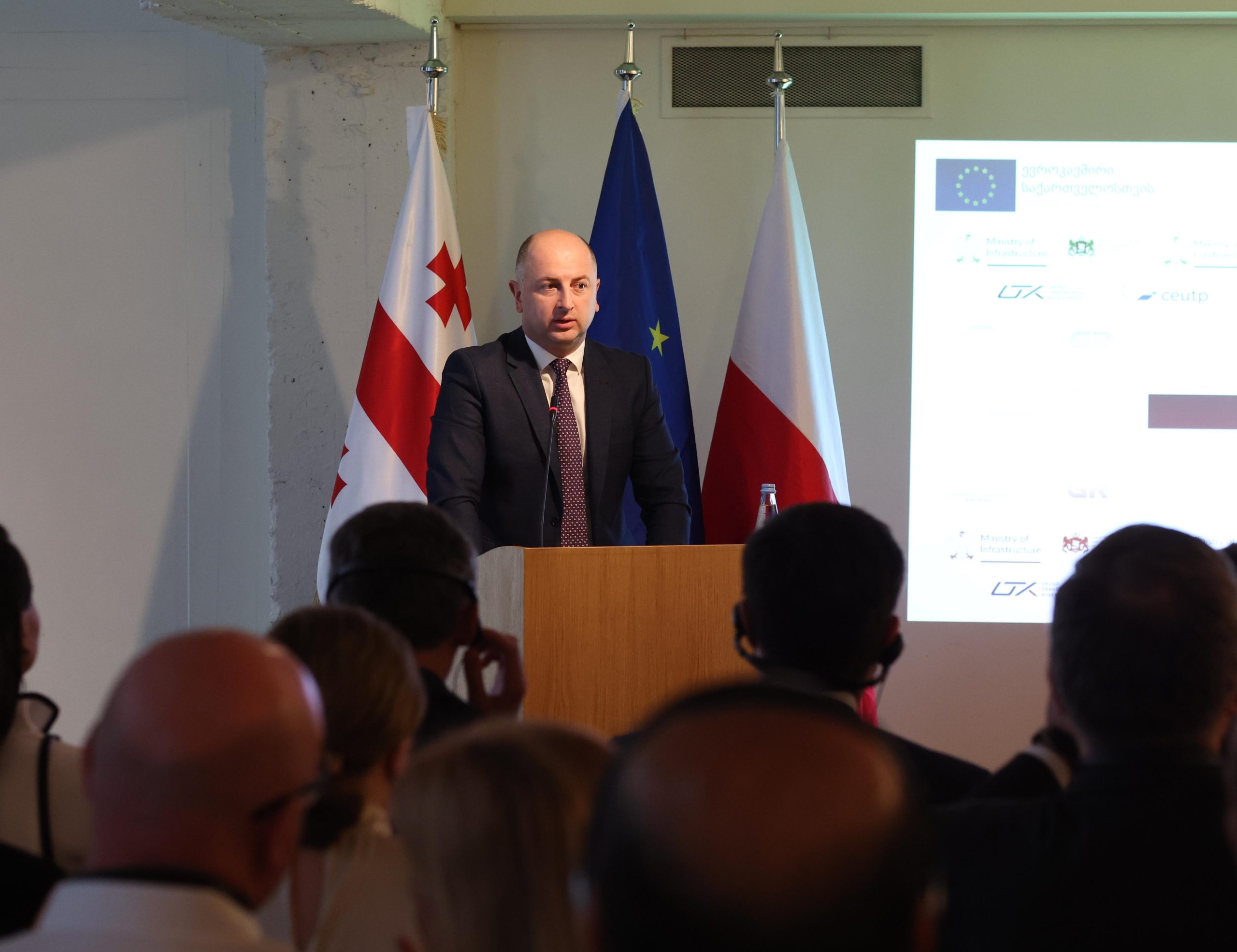 The closing ceremony of the twinning project was held today with the participation of representatives of the Ministry of Economy and Sustainable Development, the Georgian Railway and the Polish railway sector.
The Twinning project, which is funded by the European Union, aims to bring the Georgian railway sector closer to European standards and regulations and to support the strengthening of the regulatory environment of the Georgian railway. Within the framework of The Twinning project, Polish experts help Georgian partners in developing projects and preparing practical proposals in connection with the planned legislative changes, according to the association agreement. The project, which started in March 2021, provides for the promotion of the strengthening of the regulatory environment of the railway in Georgia. At the closing ceremony, the parties summarized the results of the work and talked about the framework documents that will help the Georgian railway sector to approach the EU legislation.